Will the ECB increase pressures on European stock market?
2022-06-08 12:27:26 GMT (Economies.com)
European stocks remain underperforming throughout the year amid a variety of pressures that forced investors off risks and hammered profits.
European stocks were particularly vulnerable from the ongoing crisis in Ukraine, with major indices hitting 13-month lows, while the Federal Reserve in the US continues to hike rates aggressively.
Now markets await the ECB meeting on Thursday, will it increase pressures even further on the stock market?
The ECB
Thee ECB is convening tomorrow and is expected to pace the way for a rate hike in July.
Some analysts believe the ECB might go as far as hiking the rates by 50 basis points as EU inflation hits a new record high at 8.1%.
Markets are pricing in a 125 basis points hike by the ECB throughout the year.
Estimates
A more bullish stance from the ECB tomorrow regarding the pace of rate hikes will serve to hammer stocks even further.
A more cautious stance , that is still affirmative on assets purchases, are not likely, but if occurred, it will support the market considerably.
Symbol
Last
Change
Chg.%

1.0512

0.0070

0.6709%

1.2248

0.0200

1.6584%

22.730

1.374

6.436%

81.249

6.820

9.163%

87.32

0.34

0.39%

1802.445

51.970

2.969%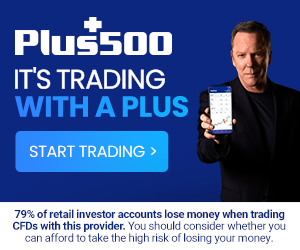 2022-12-01 15:20:05 GMT
2022-11-30 15:38:41 GMT
2022-11-29 15:45:40 GMT
2022-11-28 15:45:28 GMT