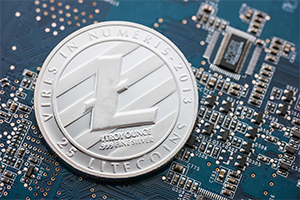 Litecoin tilted higher on Wednesday, resuming the gains of earlier this week when it tested $50 for the first time since November 14 before dipping ...
EUR/USD tilted higher in Asian trade off November 13 lows for the fourth session, ahead of German data and the Federal Reserve's meeting ...

Australian dollar tilted higher in Asian trade away from January 4 lows for the fifth session out of seven, following earlier Australian data and ...

Yen steadied against dollar today after Bank of Japan Haruhiko Kuroda warned of intervention to stop the march higher for yen, for its negative ...

EUR/USD rose against most rivals as eyes look towards the slowing growth in the euro zone as focus shifts away from US-China trade ...
US stock indices rose on Tuesday amid market optimism on US-China trade talks but energy losses weighed on the energy sector. President Trump said he'd be happy to cancel tariffs if a ...
Symbol
Last
Change
Chg.%

1.1338

0.0039

0.3447%

1.3033

0.0126

0.9762%

16.051

0.272

1.724%

56.080

0.306

0.549%

65.97

-0.48

0.72%

1343.915

22.580

1.709%
Subscribe to our Newsletter
Fill in the form to recieve our daily reports
2019-02-19 18:37:43 GMT
2019-02-19 17:29:26 GMT
2019-02-19 15:49:58 GMT
2019-02-19 08:25:48 GMT