UK treasury yields hit 12-year highs, why?
2022-09-27 09:56:32 GMT (Economies.com)
UK 10-year treasury yields tumbled today after marking the best gains in six months yesterday, hitting 12-year highs past 4%.
The main reason behind such stunning developments is the UK government's new financial stimulus plan to bolster growth in the country.
Such plans triggered concerns that the government might not be able to sustain its debts in the medium and long terms.
Bond Yields
UK 10-year treasury yields fell 3.5% today on track for the first loss in seven sessions on profit-taking.
The yield surge 11.5% yesterday, the biggest gain since March, hitting 12-year highs at 4.267% after quickly blowing through 4%.
The yields are now up 131 basis points since September and on track for the largest monthly increase on record.
Financial Stimulus
The UK government announced a patch of tax cuts and investment stimuli to support growth, noting it's the largest package of tax cuts in the UK since 1972, that covers employees and corporations.
The government is also aiding families and corporations against the rising fuel costs by 60 billion pounds in the next six months.
Markets are now betting the government won't be able to pay back its debt at the same time the BoE is refusing to increase interest rates by sufficient amounts, leading to the pound's selloff.
Financing The Plan
The massive stimulus plan, which include 45 billion pounds of tax cuts, and 60 billion pounds for energy support to families and corporations, will be financed by loans.
This comes at a time when Bank of England is planning to sell bonds valued at 80 billion pounds next year to cut down its overall budget.
An Economic Dilemma
Goldman Sachs' analysts believe the crisis in the UK is derived from the contradiction between monetary and financial policies.
Launching an ultra easy monetary policies through tax cuts and fuel aid is aimed at preventing recession and improving productivity.
However, Bank of England is going the opposite way, by tightening policies and raising interest rates to control runaway inflation.
If the pound continue to suffer like so, analysts expect Bank of England to hold an emergency meeting to raise interest rates by an even steeper amount, adding pressure on UK official bonds.
Symbol
Last
Change
Chg.%

1.0510

0.0069

0.6599%

1.2247

0.0200

1.6567%

22.730

1.374

6.434%

81.241

6.812

9.152%

87.32

0.34

0.39%

1802.270

51.795

2.959%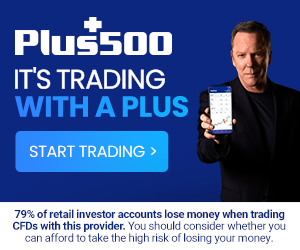 2022-12-01 15:20:05 GMT
2022-11-30 15:38:41 GMT
2022-11-29 15:45:40 GMT
2022-11-28 15:45:28 GMT