Wall Street gains ground as the week opens up
2022-09-26 13:54:24 GMT (Economies.com)
US stock indices gained ground on Monday as investors assess latest monetary policy data.
Wall Street sustained heavy losses last week on concerns about a potential economic recession in the US.
Such concerns came about after the Federal Reserve's hints last week for yet more extreme rate hikes after already raising them by 75 basis points for the third time in a row.
Dow Jones fell 0.2%, or 60 points to 30,530, while S&P 500 rose 0.1% to 3,698, as NASDAQ added 0.8% to 10,958.
Symbol
Last
Change
Chg.%

1.0521

-0.0069

0.6517%

1.2218

-0.0087

0.7084%

22.486

-0.670

2.896%

75.911

-5.564

6.829%

81.72

-1.30

1.57%

1779.585

-15.975

0.890%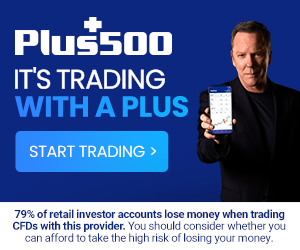 2022-12-01 15:20:05 GMT
2022-11-30 15:38:41 GMT
2022-11-29 15:45:40 GMT
2022-11-28 15:45:28 GMT