Twitter amid negative outlook - Analysis - 17-06-2022
2022-06-17 10:38:10 GMT (Economies.com)
Twitter's stock (TWTR) declined 1.66% in the last session, or 63 cents, settling at 37.36, with trading volumes surpassing 21 million, above 10-day averages of 15.4 million shares, amid the dominance of the main downward medium-term trend, with negative signals from the RSI, amid negative pressure from the 50-day SMA after reaching overbought levels.
Elon Musk has been holding extensive meetings with Twitter employees to discuss his planned acquisition of the social media platform.
Therefore we expect more losses for the stock, targeting the first support at 35.40, provided the resistance of 40.95 holds on.
Trade US Stocks with 1:50 leverage
Expected trend for today: Bearish
Symbol
Last
Change
Chg.%

1.0512

-0.0078

0.7367%

1.2192

-0.0113

0.9193%

22.403

-0.753

3.254%

76.299

-5.176

6.353%

81.38

-1.36

1.64%

1776.970

-18.590

1.035%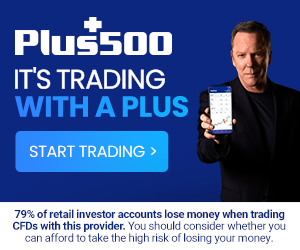 2022-12-06 11:52:53 GMT
2022-12-06 08:19:50 GMT
2022-12-06 08:15:59 GMT
2022-12-05 11:29:04 GMT