Spotify suffers from negative pressures - Analysis - 14-06-2022
2022-06-14 11:48:03 GMT (Economies.com)
Spotify's stock (SPOT) declined in the intraday levels after announcing plans to acquire AI platform Sonantic, with the stock sliding 3.54%, or 3.62 points, settling at 98.61, with trading volumes matching 10-day averages at 2.4 million shares.
The main downward trend continues to dominate in the medium and short terms, with negative pressure from the 50-day SMA, coupled with negative signals from the RSI.
Therefore we expect more losses for the stock, targeting the pivotal support of 89.00, provided the resistance of 118.20 held on.
Trade US Stocks with 1:50 leverage
Expected trend for today: Bearish
Symbol
Last
Change
Chg.%

1.0497

-0.0093

0.8741%

1.2180

-0.0125

1.0156%

22.610

-0.547

2.362%

72.680

-8.795

10.795%

77.87

0.70

0.91%

1782.765

-12.795

0.713%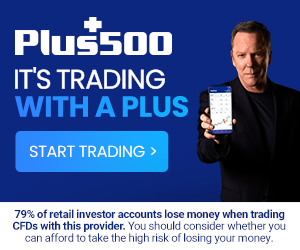 2022-12-07 16:10:03 GMT
2022-12-07 11:51:50 GMT
2022-12-07 08:21:58 GMT
2022-12-06 11:52:53 GMT