Penske Automotive Group rises in volatile session - Analysis - 16-06-2022
2022-06-16 12:26:44 GMT (Economies.com)
Penske Automotive Group's stock rose 0.87% in the last session, or 98 cents, settling at 114.04, with trading volumes surpassing 434.7 thousand shares, above 10-day averages of 365 thousand shares, amid the dominance of the main upward trend in the medium and short terms, with support from the 50-day SMA, countered with negative signals from the RSI.
The gains came after the company raised quarterly profits estimates to 47 cents per share from 46 cents.
Therefore we expect more gains for the stock, targeting the resistance of 130.00, provided the pivotal resistance of 114.00 was breached.
Trade US Stocks with 1:50 leverage
Expected trend for today: Bullish
Symbol
Last
Change
Chg.%

1.0503

-0.0086

0.8165%

1.2189

-0.0116

0.9457%

22.651

-0.506

2.185%

72.609

-8.866

10.882%

77.75

0.56

0.73%

1784.185

-11.375

0.633%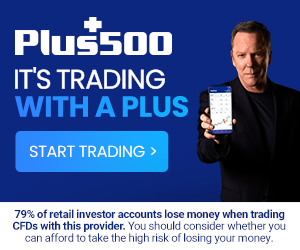 2022-12-07 16:10:03 GMT
2022-12-07 11:51:50 GMT
2022-12-07 08:21:58 GMT
2022-12-06 11:52:53 GMT