Docusign prepares to pierce pivotal support - Analysis - 13-06-2022
2022-06-13 12:07:54 GMT (Economies.com)
Docusign's stock (DOCU) skidded in the intraday levels after the revising down its quarterly estimates, while expecting mains bills to hit $2.531 billion, down from $2.7 billion before, with the stock tumbling 24.53%, or 21.43 points, settling at 65.93, becoming the worst performing stock on the NASDAQ, with trading volumes surpassing 41.7 million shares, above 10-day averages of 8.2 million shares.
The main downward trend dominates in the short term, with negative pressure from the 50-day SMA, coupled with negative signals from the RSI, after reaching overbought levels, with the stock parking at the pivotal support of 66.00.
Therefore we expect more losses for the stock, targeting the support of 43.60, provided the support of 66.00 was breached.
Trade US Stocks with 1:50 leverage
Expected trend for today: Bearish
Symbol
Last
Change
Chg.%

1.0498

-0.0091

0.8637%

1.2183

-0.0123

0.9985%

22.619

-0.537

2.321%

72.679

-8.796

10.796%

77.17

-2.18

2.75%

1783.145

-12.415

0.691%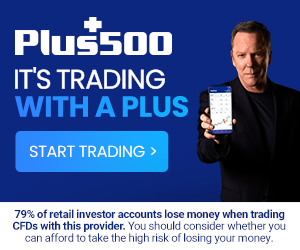 2022-12-07 16:10:03 GMT
2022-12-07 11:51:50 GMT
2022-12-07 08:21:58 GMT
2022-12-06 11:52:53 GMT