The USDCHF still stuck – Analysis - 19-10-2021
2021-10-19 04:12:42 GMT (Economies.com)
The USDCHF pair continues to fluctuate between 0.9200 support and 0.9265 resistance, and as we mentioned in our recent reports, these levels represent the next trend keys, to keep our neutrality valid until the price manages to breach one of these levels and detect the next targets clearly.
The contradiction between stochastic positivity and the EMA50 negativity provides another reason for neutrality, while the expected targets after the breach and explained in our previous report.
The expected trading range for today is between 0.9170 support and 0.9265 resistance.
The expected trend for today: Neutral
Symbol
Last
Change
Chg.%

1.0511

0.0070

0.6680%

1.2251

0.0203

1.6833%

22.722

1.365

6.394%

81.124

6.695

8.995%

87.08

0.12

0.14%

1801.870

51.395

2.936%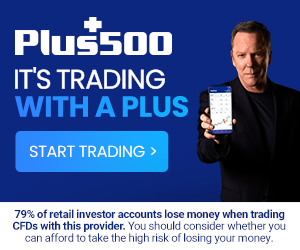 2022-12-01 15:15:28 GMT
2022-12-01 13:38:39 GMT
2022-12-01 13:33:07 GMT
2022-12-01 13:31:39 GMT