From record lows to powerful weekly gains, what happened to the pound?
2022-09-30 11:13:58 GMT (Economies.com)

After the pound started the week with a record low against dollar, it wasn't expected that such losses would be turned to such profits, that the pound is heading now for the largest weekly gain in 2-1/5 years.
So what caused such volatility and what is the pound's outlook? we answer these questions in this report.
Sterling
Sterling rose 1.1% today against dollar, extending its strong gains for the fourth days in a row and hitting a week high at 1.1234.
The pound spiked 2.1% yesterday, the largest profit since March 2020.
It comes after the pound hit a record low against dollar at 1.0348 amid concerns about a burgeoning debt crisis in the UK.
So far the pound is up 3.5% this week against dollar on track for the first weekly profit in three days, and the largest since March 2020.
The Big Turn
The huge turn in sterling's luck came after Bank of England intervened to stabilize the bonds market.
Bank of England started its emergency bonds purchases program on Wednesday valued at a billion pounds and asserted its commitment to purchase as many long-term golden bonds as needed until October 14.
Such immediate intervention tanked long-term treasury yields in the UK, and also tanked US 10-year treasury yields, in turn boosting the pound against dollar.
The BoE also said it's ready to purchase over 20-year traditional bonds in secondary markets with rates that might reach 5 billion pounds initially for each auction.
The bank embarked on emergency purchases of long-term government bonds this week to rebalance the chaotic markets.
Intervention in the Forex Market
After the BoE intervened in the bonds market, it's preparing to intervene as well in the forex market, but indirectly.
Reports indicated the BoE has asked local government banks to get ready to intervene in the forex market on its behalf.
Positive Data
Otherwise, the pound was also boosted by positive UK data which paved the way for a steeper rate hike in November.
UK current account deficit was less than expected in the second quarter, while GDP grew 0.2% in the final reading, compared to a 0.1% contraction in the initial reading for the second quarter.
Rate Forecasts
Now analysts expect Bank of England to increase interest rates by 125 basis points in November, with some chance of a 1.5% rate hike.
Credit Suisse Bank expects the BoE to raise interest rates aggressively from 2.25% currently to 4.5% by early 2023.
Sterling's Forecasts
Analysts expect the pound to continue heading towards $1.15 then towards $1.2 as the BoE prepares to tighten policies ever more aggressively every month.
Symbol
Last
Change
Chg.%

1.0520

-0.0070

0.6583%

1.2221

-0.0084

0.6852%

22.508

-0.649

2.803%

75.899

-5.576

6.844%

81.61

-1.10

1.33%

1780.090

-15.470

0.862%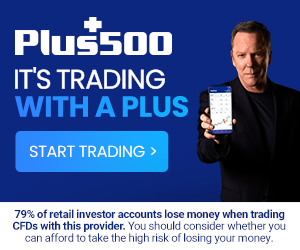 2022-12-06 11:52:53 GMT
2022-12-06 08:19:50 GMT
2022-12-06 08:15:59 GMT
2022-12-05 11:29:04 GMT