Wheat prices surge as Russia suspends the Ukrainian grains deal
2022-10-31 11:32:13 GMT (Economies.com)
Wheat prices rallied on Monday as Russia suspended the deal that allows Ukrainian export of grains through the Black Sea.
Corn and soybean prices rose as well due to the developments, which will hurt availability and will impose increased costs.
Global Grain Prices
Wheat prices at the Chicago Exchange rose 8% to $8.9325 a bushel, a three-week high, while yellow corn prices rose 2.85%, as Soybean prices rose 2.25%, and soybean oil rose 3%.
Russian Decision
Russia announced on Saturday the suspension of the Ukrainian grains export deal through the Black Sea, accusing Ukrainian aeroplanes of attacking the Russian fleet in the Crimean Peninsula.
Both Russia and Ukraine signed a deal on July 22 with support from the UN to reopen Ukrainian ports on the Black Sea for grains export in an attempt to alleviate the global shortages.
However Russia officially told the UN the deal is suspended "indefinitely", and it won't guarantee the safety of civil ships going through the Black Sea under such a deal.
A Worsening Crisis
No doubt, the decision will cause yet another spike in food prices and shortages worldwide, given in mind that since the deal was signed in July, over 9 million tones of wheat, corn, barley, soybeans and other agricultural products were exported from Ukraine.
Western Condemnation
US President and other western figures condemned the Russian decision and its impact on food safety for many countries.
As for prices, analysts expect further volatility in the global grains market until more news come out of the Black Sea.
Symbol
Last
Change
Chg.%

1.0518

-0.0072

0.6805%

1.2216

-0.0089

0.7238%

22.459

-0.698

3.014%

75.906

-5.569

6.835%

81.72

-1.30

1.57%

1779.220

-16.340

0.910%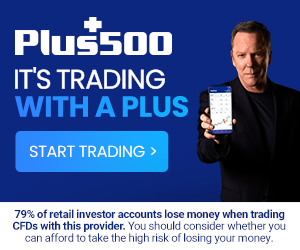 2022-12-06 11:52:53 GMT
2022-12-06 08:19:50 GMT
2022-12-06 08:15:59 GMT
2022-12-05 11:29:04 GMT