Euro tilted lower off month high against dollar
2022-08-12 09:49:30 GMT (Economies.com)

Euro fell in European trade off July 5 highs while still on track for weekly gains against dollar, following earlier European trade and ahead of US data later today.
As of 09:28 GMT, EUR/USD fell 0.21% to 1.0300, with a session-low at 1.0288.
Earlier French data showed consumer prices rose 0.3% in July as expected m/m, and 6.1% y/y as expected as well.
Italian trade deficit rose to 2.166 billion euros from 62 million euros in May, while analysts expected a surplus of 350 million euros.
Euro zone industrial output rose 0.7%, slowing down from 2.1% in May.
The German government asserted it's working on a a deal to put a ceiling on Russian oil prices with other major G7 countries.
Otherwise, German officials said the government wouldn't concede to Russia on the Nord Stream 2 pipeline that's closed currently, with the government admitting tough months ahead for the country due to lower natural gas supplies.
Italy faces another crisis with Moody's credit agency cutting down Italy's sovereign rating to negative due to ongoing economic struggle and political instability.
The Italian financial ministry dismissed the decision by Moody's and asserted the Italian economy remains on its feet, and that all European economies face pressures.
The ministry announced reform plans for the financial and energy sectors, which will be implemented quickly following the upcoming vote.
From the US, the UoM consumer sentiment survey is expected up to 52.5 in August from 51.5 in July.
Symbol
Last
Change
Chg.%

1.0513

-0.0077

0.7306%

1.2196

-0.0109

0.8868%

22.509

-0.648

2.798%

76.714

-4.761

5.843%

82.17

-0.52

0.63%

1777.995

-17.565

0.978%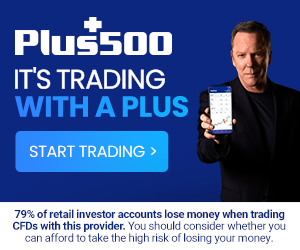 2022-12-06 11:52:53 GMT
2022-12-06 08:19:50 GMT
2022-12-06 08:15:59 GMT
2022-12-05 11:29:04 GMT