Oil prices decline 1% as dollar climbs after disappointing Chinese data
2022-08-15 06:34:47 GMT (Economies.com)

Oil futures fell 1% in Asian trade off August 3 highs as the dollar index climbed from June 29 lows, following earlier Chinese data that was quire disappointing.
Markets also continue to assess the ongoing US-Iran nuclear negotiations, which might open the way for Iranian crude exports worldwide.
OPEC recently expected global oil demand in 2022 to grow by 3.1 million bpd to nearly 100 million bpd, cutting off 260 thousand bpd from calculation.
As of 06:10 GMT, US crude futures due in September fell 1.03% to $91.00 a barrel, while Brent October futures fell 0.80% to $96.98 a barrel, as the dollar index rose 0.13% to 105.80.
From China, industrial output rose 3.8% in July, slowing down from 3.9% in June, and missing estimates of 4.5%.
China's retail sales rose 2.7%, missing estimates of 5% heavily, and down from 3.1% in the previous reading.
The People's Bank of China earlier cut interest rates unexpectedly, on one-year lending rates to certain loans by 10 basis points to 2.75%.
From the US, the Empire State Manufacturing index is expected down to 5.1 in August from 11.1 in July.
Two-year and five-year treasury yields curves remain reversed, in an ominous sign for an upcoming depression in the US economy.
Otherwise, a party of US lawmakers have arrived at Taiwan to discuss relations with Taiwanese government and investments.
China continues to condemn such moves and developing relations between US and Taiwan, and has already begun threatening military actions around Taiwan as a threat.
Otherwise, China continues to face a very stubborn Covid 19 wave that continues to impede growth, with World Health Organization reporting 585.05 million global infections worldwide so far, with the death toll at 6.425 million.
Baker Hughes data showed US oil rigs rose by 3 to 601 rigs, while rising in July for the 24th month in a row, with US output stabilizing at 12.1 million bpd, the highest since April 2020.
US output remains down a million bpd, or 8% from record highs at 13.1 million bpd in March 2020.
Symbol
Last
Change
Chg.%

1.0521

-0.0069

0.6484%

1.2218

-0.0088

0.7120%

22.462

-0.694

2.999%

75.779

-5.696

6.991%

81.31

-1.39

1.68%

1779.355

-16.205

0.902%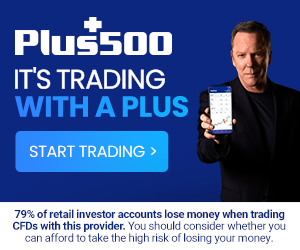 2022-12-06 11:52:53 GMT
2022-12-06 08:19:50 GMT
2022-12-06 08:15:59 GMT
2022-12-05 11:29:04 GMT