Gold loses ground but holds above $1,800
2022-08-11 10:29:09 GMT (Economies.com)
Gold futures titled lower in European trade for the first session in four days, as the dollar index backed off July 28 highs amid a lack of data from the euro zone and ahead of US data later today.
As of 09:28 GMT, gold futures due in December fell 0.16% to $1,805 an ounce, while the dollar index fell 0.20% to 105.01.
Earlier US data showed consumer prices rose less than expected, paving the way for a 50 basis points Fed rate hike at the next meeting, instead of 75 basis points.
Recent data showed US consumers expect one-year inflation at 6.2%, down from 6.8%, while three-year inflation to be down to 3.2% from 3.6%, as gasoline prices decline.
From the US, producer prices are expected up 0.2% in July, while core prices are expected up 0.5% m/m.
US unemployment claims are expected up 4 thousand to 264 thousand last week, while continuing claims fell 9 thousand to 1.407 million.
Fed Chicago President Charles Evans said the labor sector is very lively and strong and lauded employment numbers, and expressed strong optimism for the US economy's growth in the second half of the year.
Evans expects growth between 1.2% and 2% next year, with the Fed supposed to hike rates six month before that, expecting final interest rates by 3.5% by year's end, and could reach 4% later.
Other Fed members expressed confidence in the economy as inflation numbers continue to taper off and moderate, however the Fed remains on a path to tighten monetary policies and hiked rates to maintain a lid on prices.
Symbol
Last
Change
Chg.%

1.0512

-0.0078

0.7320%

1.2195

-0.0111

0.8986%

22.465

-0.692

2.990%

76.879

-4.596

5.641%

82.17

-0.52

0.63%

1777.320

-18.240

1.016%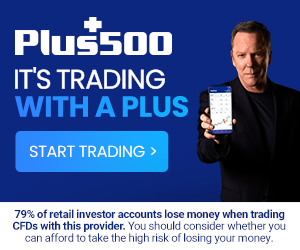 2022-12-06 11:52:53 GMT
2022-12-06 08:19:50 GMT
2022-12-06 08:15:59 GMT
2022-12-05 11:29:04 GMT