Gold declines to 29-month lows as dollar strengthens
2022-09-28 08:47:13 GMT (Economies.com)

Gold prices fell in European trade to 29-month lows, resuming losses and heading to $1,600 as the dollar climbed to fresh 20-year highs against a basket of major rivals.
Investors are still focused on the greenback after a new spike in long-term US treasury yields and following bullish remarks by Fed officials.
Prices Today
Gold prices fell 0.9% to $1,614.79 an ounce, the lowest since April 2020, after rising 0.4% yesterday, the first profit in four days on short covering.
The Dollar
The dollar index rose over 0.5% on Wednesday for the fourth straight session, hitting fresh 20-year highs at 114.77 against a host of major rivals.
A stronger dollar weighs heavily on dollar-denominated commodity futures.
US Yields
US 10-year treasury yields rose 1.9% on track for the third profit in a row, hitting 4.019%, the highest since October 2008, in turn pressuring non-yielding gold futures.
The developments came after strong US consumer sentiment data and after a stream of bullish remarks by Fed officials.
Fed Remarks
Minneapolis Federal Reserve Governor Neil Kashkari said the Fed members are united in making what's necessary to control inflation in the country.
Fed members expect interest rates to rise to between 4.50% and 4.75% to be optimal for inflation control.
Estimates
We here expect gold prices to keep trending lower, hitting fresh 29-month lows and heading towards $1,600.
The SPDR
Gold holdings at the SPDR Gold Trust fell 2.61 tones yesterday, the eighth decline in a row to a total of 940.86 tones, the lowest since March 2020.
Symbol
Last
Change
Chg.%

1.0523

0.0081

0.7796%

1.2252

0.0204

1.6912%

22.740

1.384

6.481%

81.384

6.955

9.345%

86.95

0.05

0.06%

1802.580

52.105

2.977%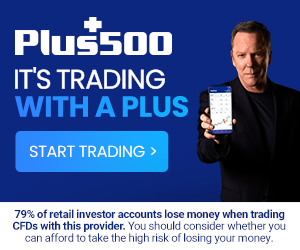 2022-12-01 18:49:43 GMT
2022-12-01 15:15:28 GMT
2022-12-01 13:38:39 GMT
2022-12-01 13:33:07 GMT